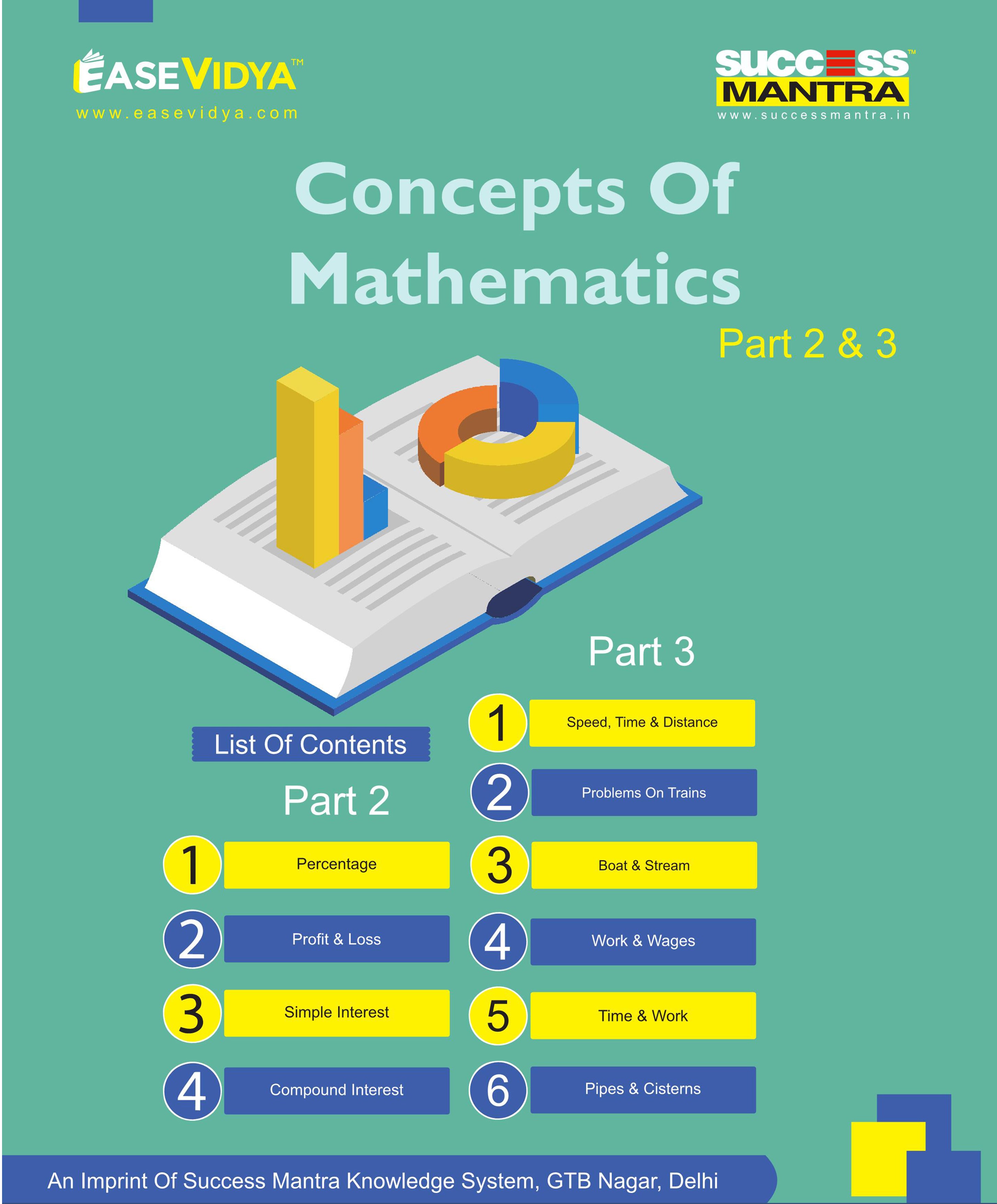 Concepts of Mathematics (Part 02 & 03)
3 Year Law

5 Year Law

Hotel Management

BBA | IPM | BMS

CUET UG

BCA

CUET PG


Paperback edition & highly useful for CLAT, AILET, DU-LLB, NCHM, DU-JAT, B.El.Ed., BJMC, BCA, and all other entrance exams.

current price:
250.00
Product Description
Success Mantra's Concepts of Mathematics (Part 02 & 03) is thoroughly revised and updated. Some of the special features of this book are – Only book based on continuously changing pattern of test papers; Most of the questions discussed are from previous year papers of multiple entrance exams; Books includes concepts building objective questions at the end of each chapter separately to test the knowledge learned; Explanation to most of the questions; Every chapter supported by Short Tricks and Special emphasizes on Vedic Mathematics.

We are hopeful that this will be of immense help to the aspirants preparing not only for the CLAT | AILET | NCHMCT-JEE but also the Other Entrance Exams conducted by different states.
Additional Information
This new edition book has been parceled out into many informative chapters. Each chapter deals with Topic wise and comprise bulk of explanations and questions. The chapters are:
PART-II
Percentage
Profit & Loss
Simple Interest
Compound Interest
PART-III
Speed, Time & Distance
Problems In Trains
Boat & Stream
Work And Wages
Time & Work
Pipes & Cisterns