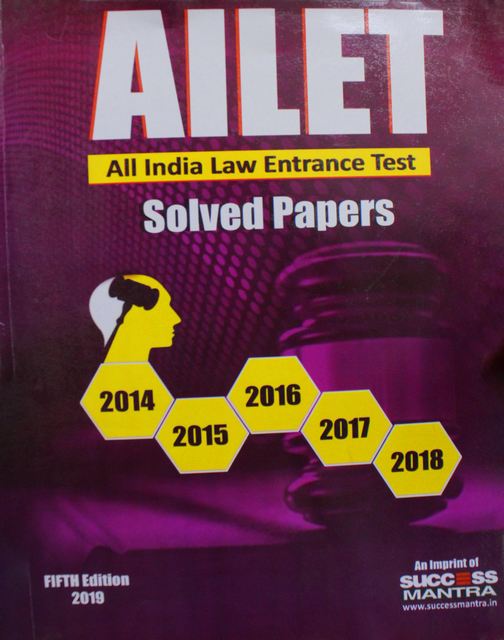 AILET Solved Papers
CLAT


A WORD ABOUT THE BOOK FROM THE PUBLISHERS
Success Mantra's AILET (All India Law Entrance Test) Solved Papers are designed to give to last-minute practice of the AILET exam as well as the feel of attempting the real exam. This book contains all the previous years' questions from 2014 to 2018 with their answer key.
The sheets provided to mark the answers of these tests are designed in accordance with the OMR pattern, and give a real-time experience and practice of working on actual OMR sheets.
Wish you a glorious journey to success!
The Publishers
Success Mantra
current price:
250.00