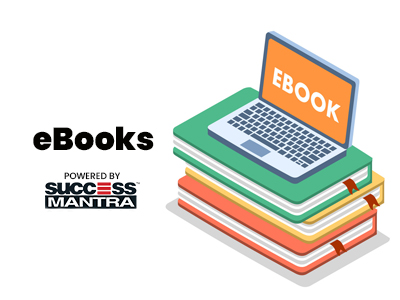 e-Books HM
current price: Rs.
9999.00
6999.00
Course: Hotel Management
Validity: 2024-01-31
ENGLISH LANGUAGE
Nuts & Bolts (English Practice Book)
Fundamental of Competitive English (Grammar & Language)
Fundamental of Vocabulary (English)
LOGICAL REASONING

Concepts of Reasoning
Reasoning Practice Set

QUANTITATIVE TECHNIQUES
Concepts of Mathematics Part I
Concepts of Mathematics Part II
MCQ's in Mathematics
CURRENT AFFAIRS, INCLUDING GENERAL KNOWLEDGE

General Knowledge History
General Knowledge Geography
Indian Constitution
General Science
Pravahini - Monthly Current Affairs Magazine
PAST PAPERS
HM Past Papers
SERVICE APTITUTE BOOK
Smartly designed, this complete set is a series of 'Hotel Management e-books', which offers the perfect balance of comfort, color, knowledge and functionality.

It is curated for the determined student, who wishes to accomplish their career goals.
It provides all essential information at your figure tips.
Moreover, it is a product of years of research and distilled down into an easy-to-read and easy-to-understand format.
Each series has been created by experts in their field and reviewed by the editorial workforce.
eBooks often have additional features, such as annotations, hypertext links and audio, and reads like real paper.
Note: All the books of this package will display in the 'Study Material Doc' section after purchase.